Silo / Tank / Hopper Weighing System Manufacturers In India




Hopper Weighing System · Hopper Scales weigh a continuous flow of product from a hopper/tank/silo.
Kanta King has specifically developed a range of OIML approved load cells, weighing assemblies and instrumentation/electronics for accurate measurement during loading or unloading of bulk solids and liquids.
For communication with external systems, several different protocols are available.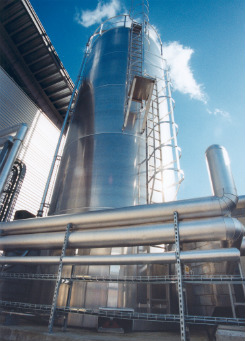 By installing a silo, tank, hopper, bin or bunker on top of load cells, the weight of the contents can be determined (in kilograms or tonnes) with a very high accuracy (from approximately 0.1%) and easily passed to external data systems.
Silo, tank, hopper, bin or bunker weighing systems are generally used to determine the amount of material emptied into a truck and/or for inventory management. It is often very important to know the amount of material stored in a silo at any time.
Typical materials that are stored in silos/tanks/hoppers:
Food and drink ingredients, e.g. wheat, flour, glucose syrup, grain, ethanol, fruit juices, edible oils such as olive oils
Plastic pellets
Biomass pellets
Fertilizers
Minerals and mined products, e.g. charcoal, sulphur, nickel, copper, iron ore
Paint
Concrete and cement
And many others…